Acumen Foreign Currency Additional Module
ACUMEN Foreign Currency Module
ACUMEN Foreign Currency Module
The Foreign Currency Additional Module improves the ability of a publisher to sell outside their domestic market. It adds the ability to handle orders and billing in an unlimited number of currencies.
Heighlights Of ACUMEN Foreign Currency Management Module
An unlimited number of currencies are supported. Each country the publisher sells to, is assigned a currency, exchange rate, and country code.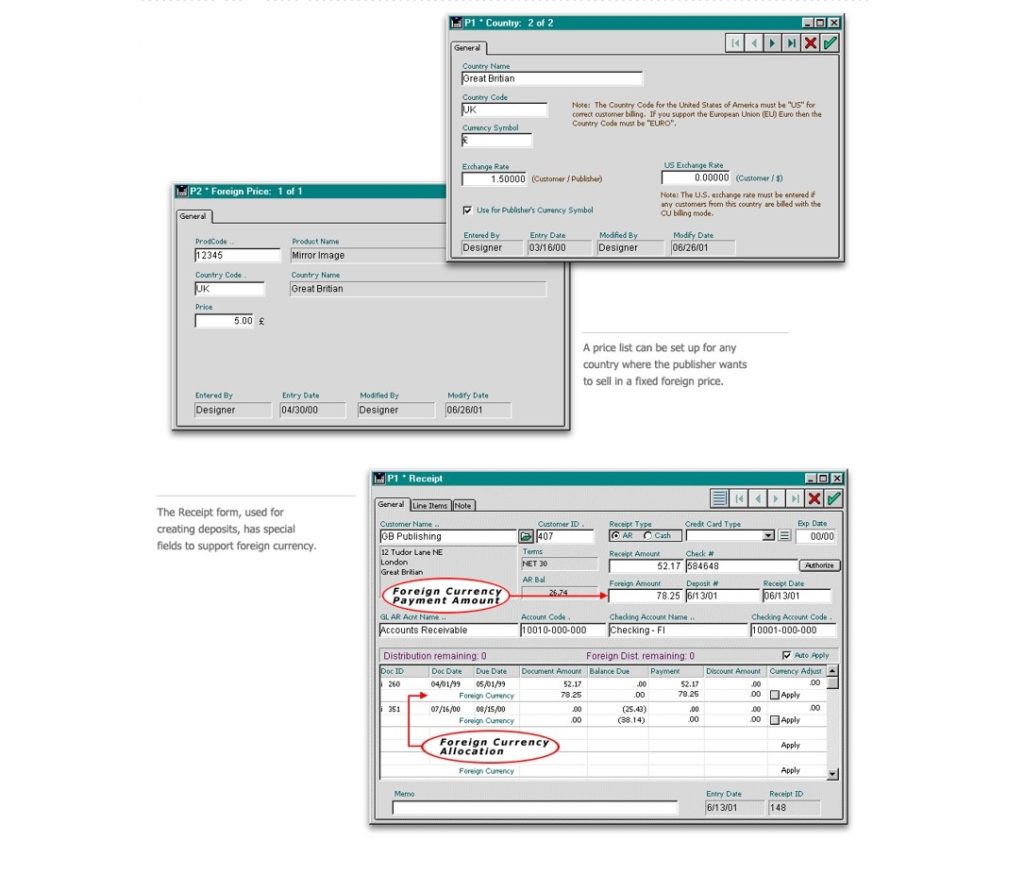 Learn how Acumen Book Implementation can help you manage your inventory on-the-go, make wiser decisions, and steer your publishing company in the right directions.