ACUMEN Accounts Payable
ACUMENBook Accounts Payable Software
ACUMEN Accounts Payable Module
The ACUMENBook Accounts Payable software and Checking systems are tightly integrated to promote efficient payment processing. ACUMEN maintains a real-time running balance for each designated Checking Account. You can view Bank Balances in GL Setup, from within a Check record, and using the Bank Balances command. ACUMEN updates the appropriate bank balance as soon as a Check record is saved and when AP Disbursement checks are printed. It also updates the bank balance when Receipts and some GL Adjustments post.

When you receive an invoice from a vendor, you create an AP Voucher to record it in ACUMEN. You can also set up Recurring Vouchers for payments that are due on a regular basis (e.g., rent, telephone).
ACUMEN Accounts Payable Software Function Heighlights -
Challenges faced by the Publishing Industry -
ACUMEN Accounts Payable Workflow Diagram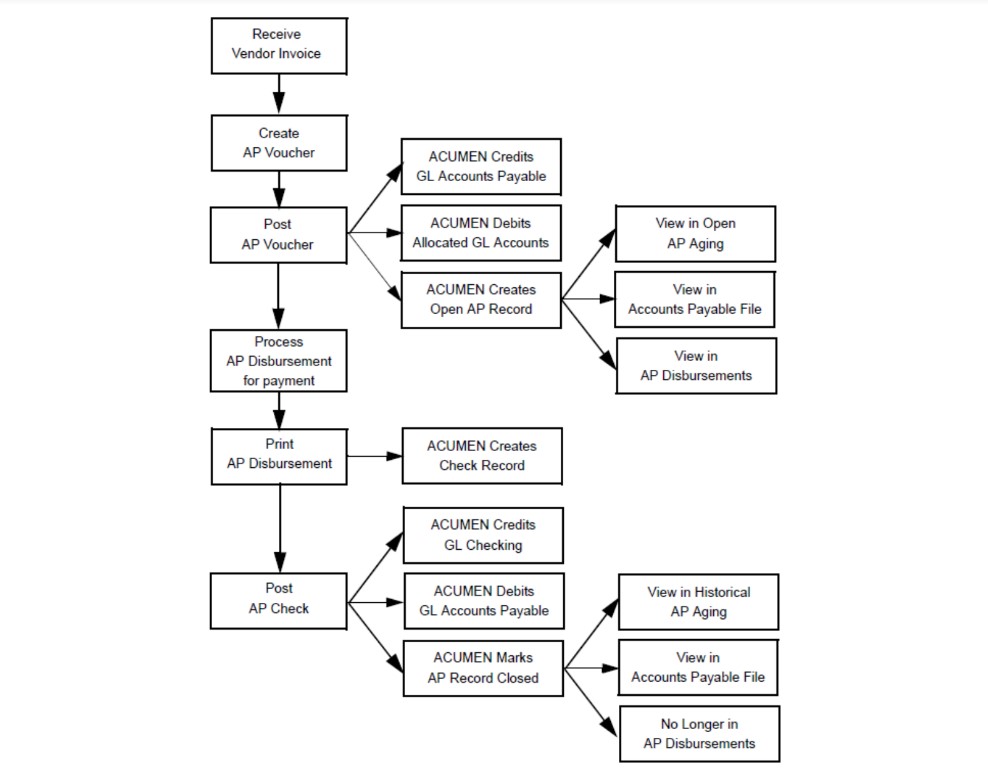 Learn how Acumen Book Implementation can help you manage your inventory on-the-go, make wiser decisions, and steer your publishing company in the right directions.